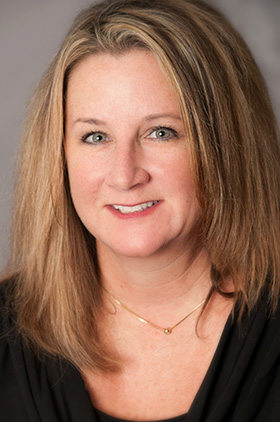 About Audra Rhodes
Palm Coast is a relatively new city on the north Atlantic coast of the Sunshine State, and Broker Associate Audra Rhodes has called this beautiful area her home since 1980. When Audra's family moved to Palm Coast, there were just 3500 residents and one traffic light. Her home was located in the C Section, what was then referred to as "the Canals". She attended Flagler Palm Coast High School and took higher education classes at Flagler College and Daytona State College. Her father was a Palm Coast business owner since the beginning.
It was apparent at a young age that Audra had a calling for the real estate world. Her family came to Palm Coast with one of the original "ITT ticket" programs, desiring to escape the cold of the Northern USA. They visited model homes of the builders that were active in Palm Coast at the time, and it was Audra who remembered the names of each model. She enjoyed the process of shopping for a new home and learning the details of the floor plans even as a child: her path in real estate had been set.
Audra obtained her real estate license in 2004 and became a broker in 2018, after many years of working in real estate in the Palm Coast area. For a time she and her husband moved to the Florida Keys for a few years, then returned to Flagler County in 2015, happy to be back for the lovely expanses of Flagler Beach and the quality of life and low cost of living inherent to Palm Coast. Audra has been married for 22 years and in her spare time she enjoys boating, fishing, golf, and beach life.
Audra specializes in both residential and commercial real estate, with an emphasis on the luxury market: vacation homes, beachfront, waterfront, and second home getaways all over Flagler Beach, Palm Coast, and The Hammock. She is known to be technologically savvy with a rare comprehension of the local real estate market. Her mentor, Owner Broker Donna Tofal, describes Audra as "keeping up on available homes and developments in market so well that she has often already seen a particular home before showing it to an interested home buyer".
You will find Audra representing Team Tofal in Flagler Beach, Florida, focusing on new home construction with a variety of custom builders in Flagler. She received continuing education through the New Home Co-Broker Academy and believes having a realtor represent you during new home construction is extremely advantageous to buyers, without costing them anything extra in fees.