New Home Construction
Flagler, St. Johns, and Volusia Counties, Florida
Are you considering the possibility of building a new home in our area? There is a lot to think about.
What are the benefits of new home construction over buying an existing home? Should you build a custom home from the ground up or purchase a builder's spec home? Who are the best custom home builders in Northeast and Central Florida? Which gated communities offer the most long term value and return on investment?
Questions like this are among the many reasons it is wise to entrust a real estate agent to guide and negotiate your new home construction in Flagler Beach, Palm Coast, and the surrounding region.
Work With Team Tofal To Build Your New Home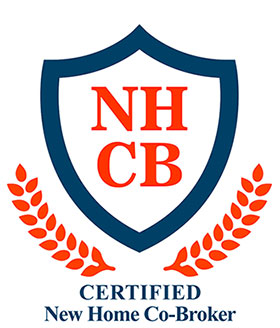 Team Tofal is a leader in the new construction segment of Florida real estate, with official training and certification by the New Home Co-Broker Academy.
Audra Rhodes and her team of experienced realtors will help choose the right builder for you - we have relationships with all of the local home builders in the area and know their reputations, strengths, and the complexities of their pricing and options when building a new home in the Flagler region.
What Does It Cost?
Keep in mind that getting a real estate agent involved in the home building process does not cost you anything extra. The builders pays your agent representative for their assistance in procuring them a new client as well as streamlining the building process.
What Is Available in Flagler County?
Flagler Beach and Palm Coast, Florida is the territory of many established builders as well as several new companies offering quality construction of new homes of all sizes and styles. Some of our builders specialize in a level of luxury that will enchant you.
The perfect home for you may be constructed to your specifications in on wooded or waterfront lots, or in more exclusive gated communities throughout the area. Coastal Northeast Florida also offers the option of oceanfront land that is full of extraordinary possibilities.
The Benefits of the Realtor-Builder Connection
We understand that you would like to build the home of your dreams but at the same time protect your investment for the foreseeable future. Our relationships and understanding with local builders ensures a smooth transaction as well as your own personal and local overseer of the construction process.
We know what to look for in the new home building industry, and how to get you the most home for the least amount of money. Audra Rhodes has been the exclusive real estate broker for builders throughout her career, and her knowledge will benefit you as the buyer.
Team Tofal will advise, protect, and guide you through the process and timeline of building a new home in Palm Coast, Flagler Beach, and the surrounding area.
Contact us for a free consultation and let us explain how the builder-realtor connection results in satisfaction and success for you, the home buyer.