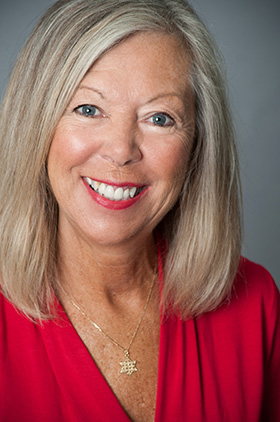 About Donna Tofal, Owner Broker
Donna is originally from the Boston area and was studying to be a teacher; however life had other plans for her. While attending the University of South Florida, she took a part time job working for a real estate attorney Tampa, Florida. Donna assisted the attorney in opening a title insurance agency and he asked if she would stay on to manage the office, overseeing its escrow and marketing departments.
This experience inspired Donna to pursue a career in real estate, and she received her license in 1983. Her title insurance agency training and title plant experience proved to be an important asset when Donna began selling real estate full time. Her career path was enhanced by mastering her skills in reading surveys, title commitments, insurance binders, and understanding financing conditions. This knowledge proved invaluable in taking real estate contracts from signing to closing successfully.
Donna moved to California in 1985 and her focus shifted to working for Coldwell Banker in a mountain resort community in California. After five years Donna was selling at a level to reach the prestigious Coldwell Banker Elite President's Circle, which placed her production in the top one percent of all Coldwell Banker agents nationally. During her tenure as a real estate professional on the West Coast, Donna also owned a thriving "Homes and Land" magazine franchise covering two counties in California. Selling advertising for this publication furthered her education in the real estate industry tremendously and she achieved all of this while at the same time raising her newborn daughter, Taylor.
In 1998 it was time for Donna to embark upon a new journey in life: she sold her many assets in California and traveled the United States in an RV for nine months. It was on this fateful trip that she discovered the unique coastal beauty of Flagler County, Florida during a stay at Beverly Beach Camptown. The adventure on the road had reached its last stop and Donna dove back into the real estate profession she had always loved. Donna's family found their home here and she chose to view the new opportunity as a long term investment with no limits on the potential for growth.
She began as a real estate agent, working with two national companies (Coldwell Banker and Realty Executives), as well as a development (Hammock Dunes) to learn quickly about the market in Northeast Florida. By 2004 Donna was the Owner Broker of a large RE/MAX franchise, which not only survived the tumultuous real estate shifts of the last decade, but during that time acquired a sizeable residential and commercial property holding. Donna takes pride in the fact that she never had to lay off a single employee; she attributes her success to always keeping her focus on the road ahead.
2015 was the year that Donna returned to her true passion as a Realtor when she sold her real estate company to a franchisee of Realty Executives International, where she concentrated on selling real estate and mentoring new agents. In 2018, once again as an Owner Broker, Donna formed Team Tofal as a new brokerage and delved back into commercial and residential property management as well. She feels blessed and fortunate to be doing what she loves on a regular basis and to this day still enjoys putting the pieces of the puzzle together in "the art of the deal". Donna is an expert on buying and selling residential and commercial properties of all types and has served as the exclusive agent for gated luxury communities in Palm Coast.
Donna is a founding member of the Flagler County Chapter of the Business & Professional Women's Foundation and received their first Woman of the Year award in 2003. She is a longstanding member of the Flagler Beach Rotary Club and was its President in 2011. She was on the board for Habitat for Humanity for five years and is active on the Flagler County Chamber's Economic Development Task Force. She continues her knowledge as a Realtor with relevant educational certifications such as the New Home Co-Broker Academy.
In her spare time Donna enjoys a healthy Florida lifestyle of boating, going to the beach, staying fit, and exploring the amazing walking trails of Flagler County. She still loves traveling the world and has a special place in her heart for her pets, whether cats or dogs. She is proud to say her daughter, Taylor, has grown up to be a successful woman with a degree in architecture and design from the University of Florida. The three decades of experience Donna has built in her exemplary career will surely be your best asset in a real estate transaction.